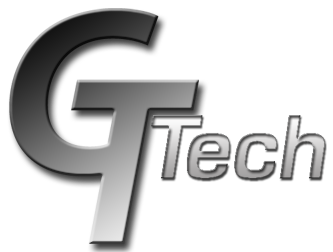 Your business technology partner
An Information Technology department should focus on more then just hardware and software. Analyzing business needs and providing efficient, cost effective solutions to meet those needs is the most important service an IT department can provide.
GT Tech provides winning solutions that do exactly that.
GT Tech offers several service levels that are tailored to fit your specific business needs, regardless of the size of the business. Whether it involves Computer support, custom programming, process analysis or project management, GT Tech is the IT solution provider for your business.
If you have support staff your looking to augment or need IT services from the ground up, give us a call.
We provide solutions in the following areas:
Server & Network- Management, Software & Hardware support
Web page design
E-Commerce development & integration to existing systems
web hosting
Project Management
Desktop support
Application development
Business process review & design
Analysis of IT solutions already proposed
Our expertise includes:
Distribution Chain, Warehouse management and shipping systems & procedures
Business management systems including accounting & sales processing
Electronic Data Interchange (EDI)
Dealer & Public portal systems including on-line catalogs & ordering systems
Point of Sale systems
Tools that we use:
HTML
VisualBasic
ASP
ASP.NET
Javascript
Cobol
C#
XML
Microsoft Windows
Linux
Unix
IT solutions that take you to the front.